Wallingford Frame Central
Store Hours
Monday-Friday: 10-7
Saturday: 10-6
Sunday: 11-5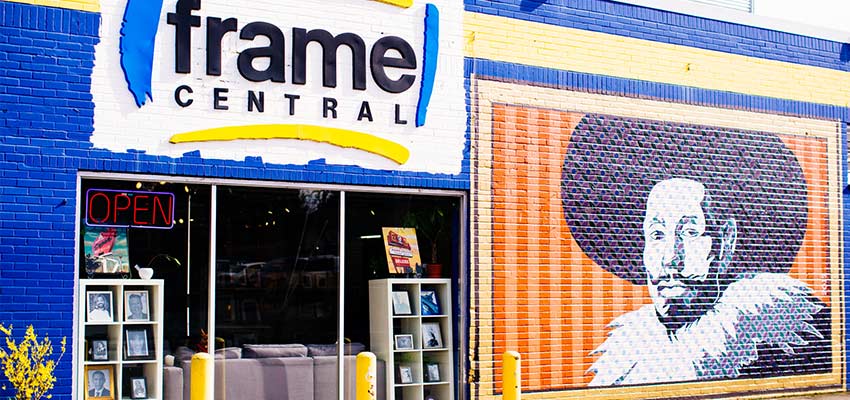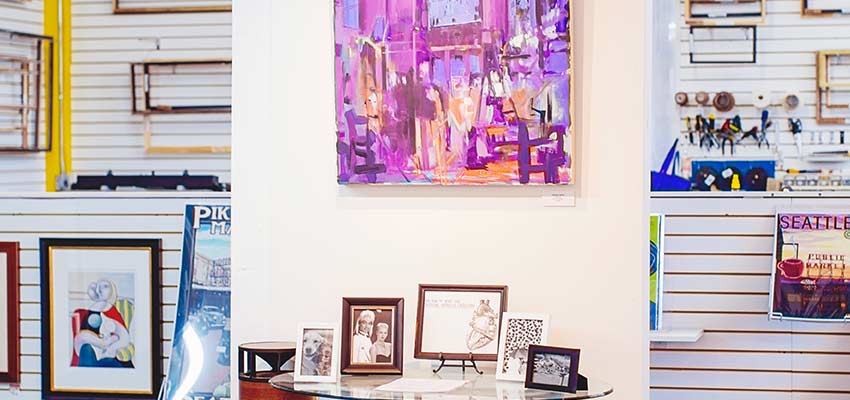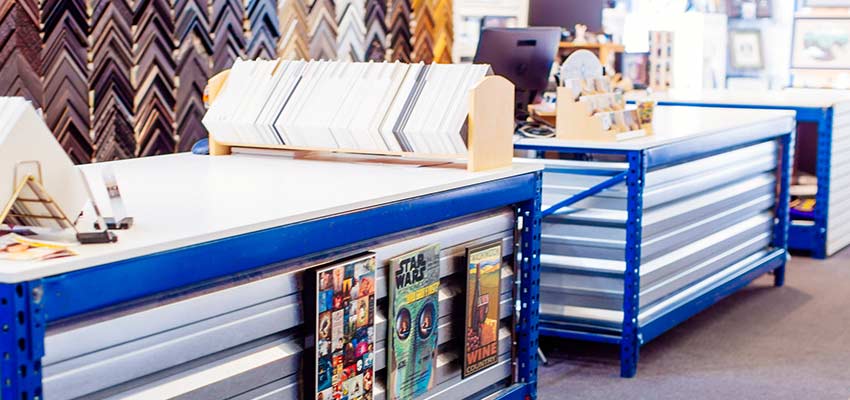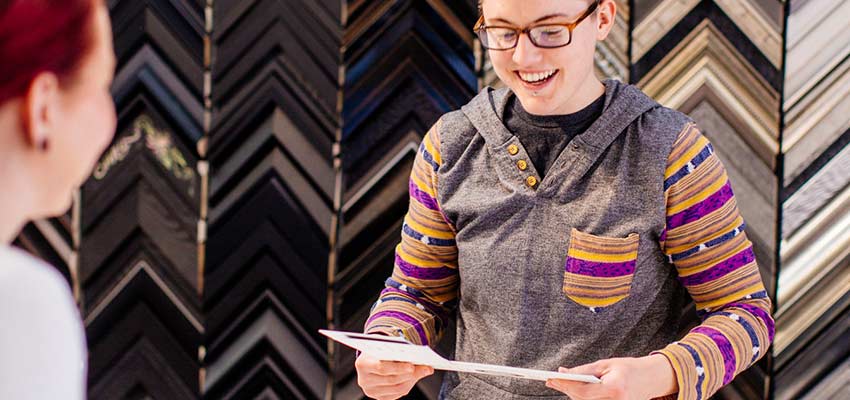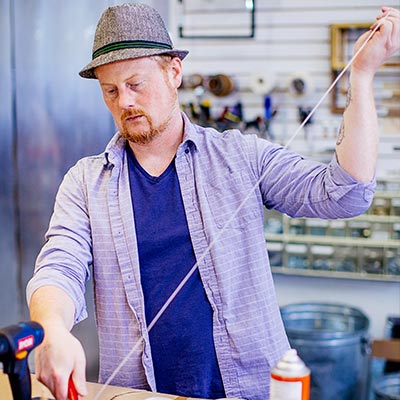 Behind the Scenes
Manager Scott Dalrymple, who's worked for NW Framing since 2000, describes the store.
What's the most unusual thing your store has framed?
We actually framed somebody's afterbirth print. Otherwise I would say a giant Traditional 18th Century Chinese Wedding Dress.
If you could describe your store's vibe in 5 words or less…
Laid Back, Fun, Funky, and Inviting.
What's the store's favorite album lately?
Soul Train – Hits that made it happen.
How does your store participate in the arts community?
We help a ton of local artist with DIY projects for their art shows.