South Lake Union Museum Quality Framing
Store Hours
Monday-Friday: 10-6
Saturday: 10-6
Sunday: Closed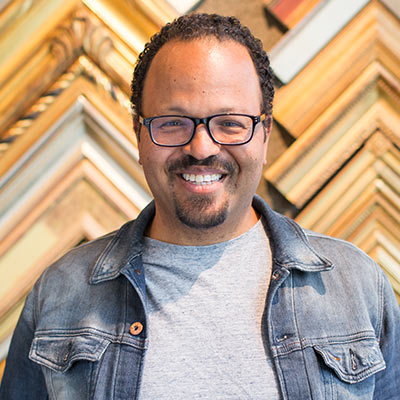 Behind the Scenes
Manager Sean Dulan, who's worked for NW Framing since 2002, describes the store.
The most unusual thing we've framed…
A dirt encrusted plant nursery sign.
Our store in 5 words or less…
Classic Urban Geek Chic Designs.
What we're listening to lately…
When the weather is warm I need some Mary J Blige the "What's the 411" album.
How we participate in the arts community…
We are a sponsor of the Washington State High School Photo Contest, participate in the South Lake Union Art Walk and have local showings at the shop.