Tigard Frame Central
Store Hours
Monday-Friday: 10-6
Saturday: 10-6
Sunday: 11-5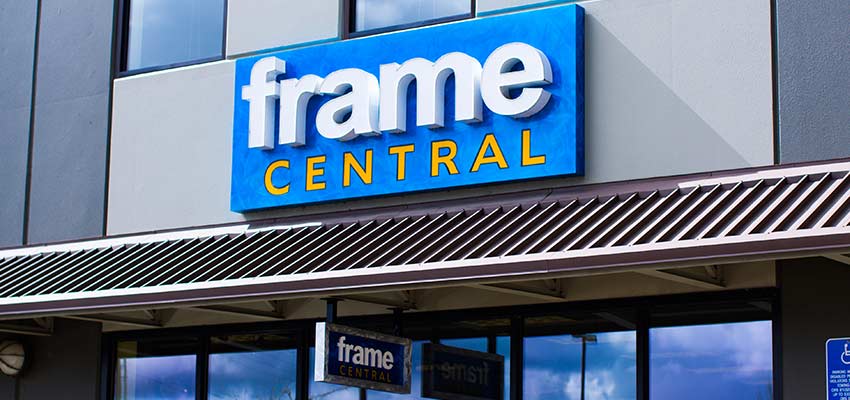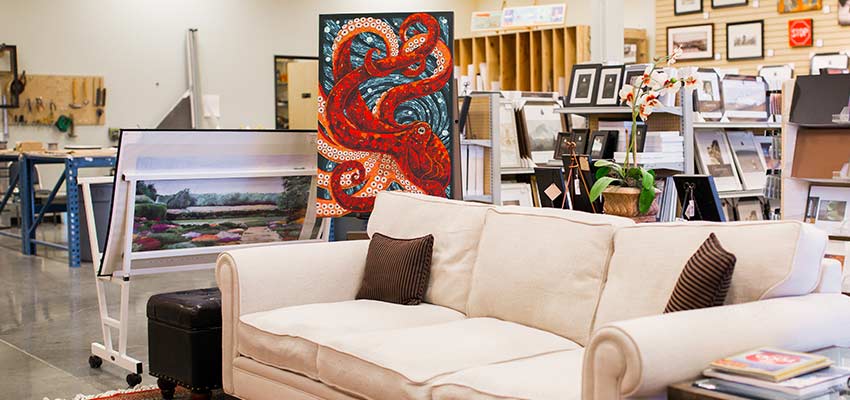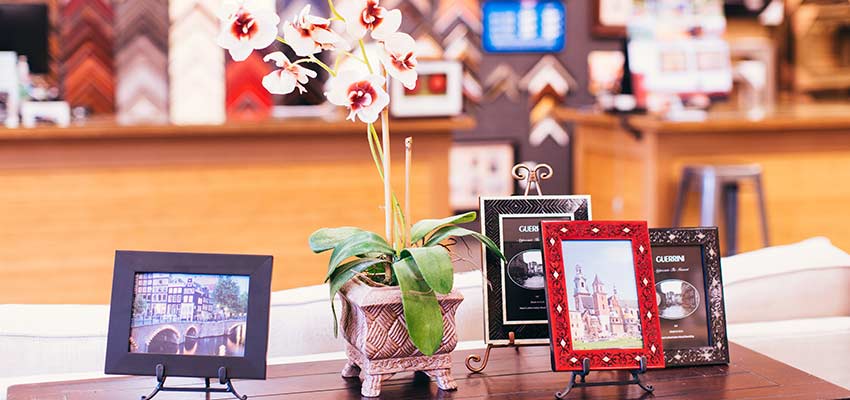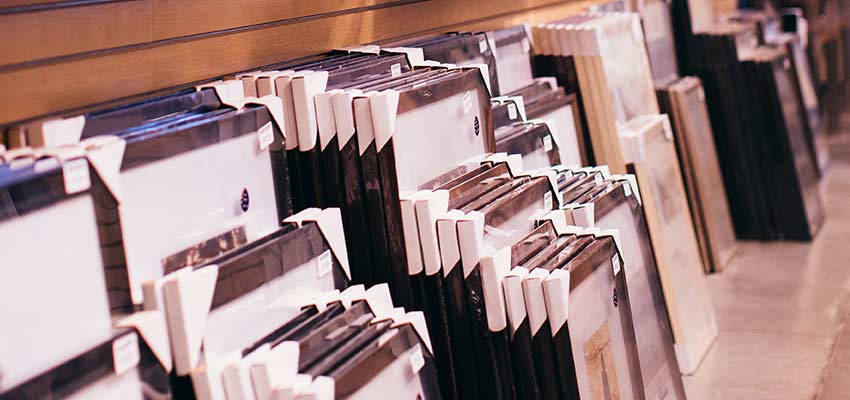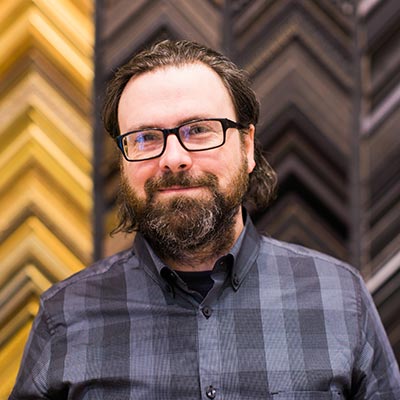 Behind the Scenes
Manager Foster Coates, who's worked for NW Framing since 1999, describes the store.
What's the most unusual thing your store has framed?
There have been all sorts of strange items through the years. A few come to mind though. Back in the beginning of my career here I framed a giant cross stitch of Leonardo da Vinci's "The Last Supper" but instead of people sitting at the table, ducks and other assorted water fowl had taken their places. And it was huge. Maybe 4 or 5 feet wide.
If you could describe your store's vibe in 5 words or less…
Relaxed, honest, friendly, fun, and reliable.
What we're listening to…
When stepping into Tigard Frame Central you are bound to hear an eclectic range of music. From jazz to pop, classic country, world music, soul, to rock. Lately I have really been into Serge Gainsbourg and the Kinks. La Chanson de Prévert makes me feel like I'm sitting in a boulevard café somewhere in Paris, drinking coffee and watching people walk by.
How does your store participate in the arts community?
We showcase different artists' work monthly with our artist of the month program. We also participate and are relied upon as a resource for the annual Tigard Art Walk. Also the obvious, every day we participate in the arts community through conversation, design, and completion of projects. Getting artists ready for shows, or just getting something ready to hang in one's home.