Capitol Hill Museum Quality Framing
Store Hours
Monday-Friday: 10-6
Saturday: 10-6
Sunday: 11-5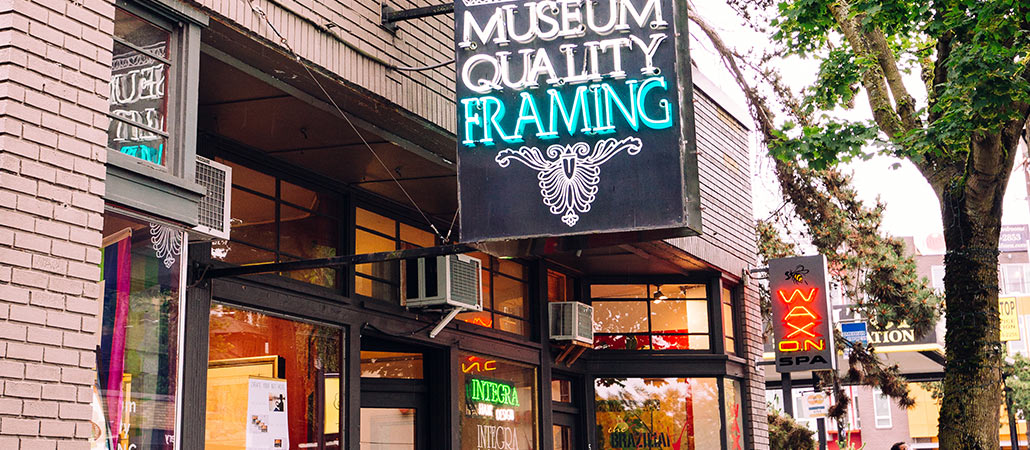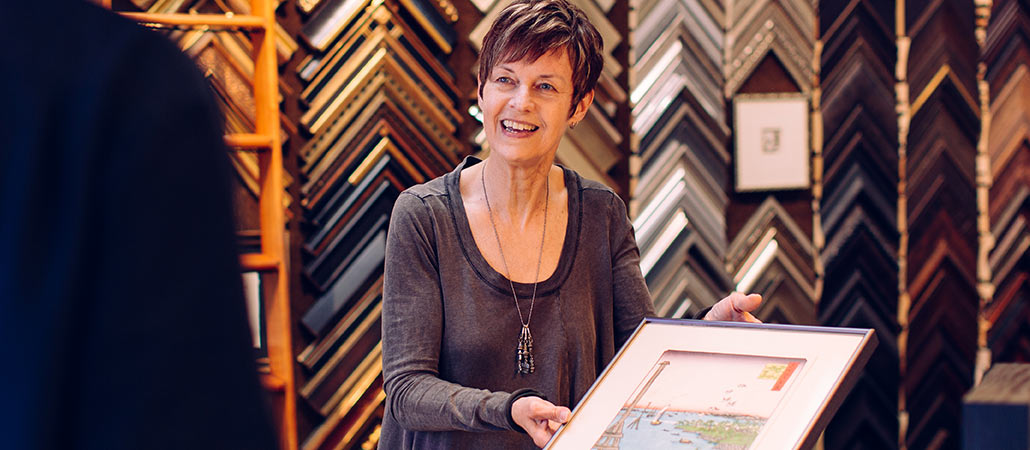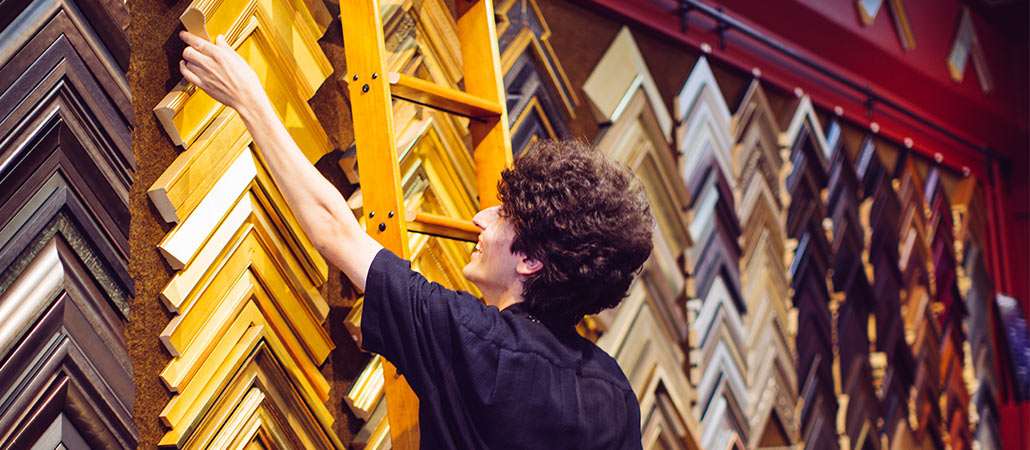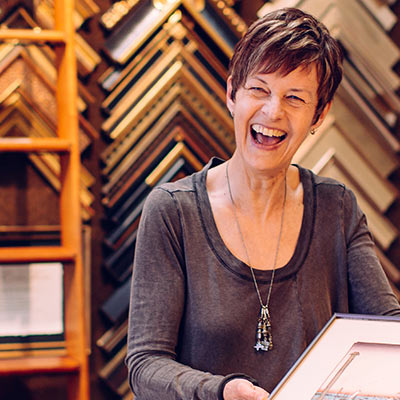 Behind the Scenes
Manager Cheryl Swent, CPF, who's worked for NW Framing since 1998, describes the store.
The most unusual thing we've framed…
There's a lot to choose from – but one I'll never forget is a child's finger painting done with ketchup and mustard!
Our store in 5 words or less…
Friendly, Eclectic, Collaborative, Ethical, Knowledgeable.
What we've been listening to lately…
Most days we keep it tuned to KEXP – like they say, it's "music that matters."
How we participate in the arts community…
We support local art schools and arts organizations – but my favorite is engaging with clients as they open up about the piece they're framing: its story, what it means to them, the impact it has on their life.