Capitol Hill Frame Central
Store Hours
Monday-Friday: 10-7
Saturday: 10-6
Sunday: 11-5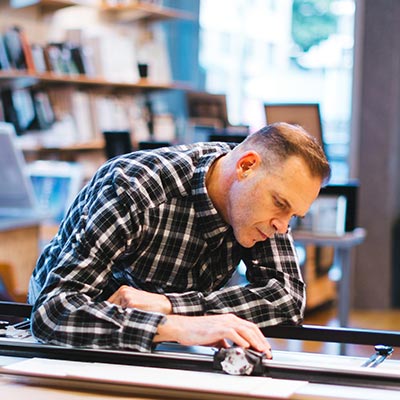 Behind the Scenes
Manager Dennis Turner, who's worked for NW Framing since 2007, describes the store.
What's the most unusual thing your store has framed?
Hmmm… it's a tie between of all things two animal hides! One was an entire bobcat pelt including the face and paws. I don't know the back story on that one, but I hope there's some strange and valid reason for wanting to display the beast. We also framed a 100 year old horse pelt… it was the clients great grandfather's favorite horse who lived in Iceland! Thankfully there was no head attached to the long-haired, golden hide. We put an ornate glossy black frame on this one and it was magical.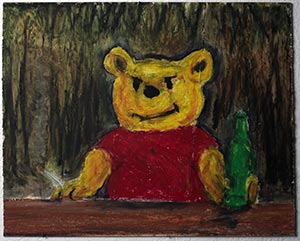 If you could describe your store's vibe in 5 words or less…
This picture (right) says it all…
The store's favorite album lately:
Duran Duran's RIO
How does your store participates in the arts community?
We have the Cloud art gallery located upstairs that hosts art exhibitions during the Capitol Hill Artwalk on the second Thursday every month. We have opening receptions for the exhibitions every month with extended hours to 9PM.
And we donate framing projects and gift certificates as well as special discounting to individuals affiliated with the arts organizations, like students of the Gage academy.