We're pleased to offer John Robinson's photography in our stores and wanted to share his insights into capturing landscape and wildlife photos.
What do you look for when photographing wildlife?
It's always a happy accident to come across an animal in nature. When I can actually get the camera up before they run away, I try to present them as nobly as I can. I'm fascinated and humbled in the presence of animals in nature. Whether it's a horse in a pasture or a deer in the woods or a fox on a picnic table, they own their space, and I'm just a guest in their world.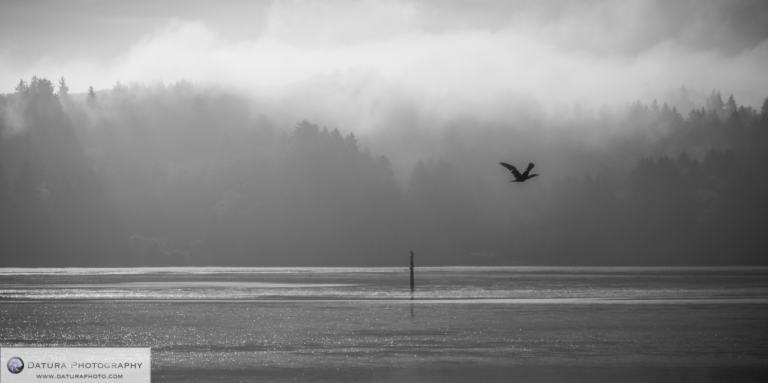 How do you choose whether to present a photo in color or black and white?
I've always gravitated toward black and white imagery in filmmaking, which is where my training and professional background lie. Black and white focuses the eye on the most important elements; the way shadows play on the side of a mountain, the texture of a man-made stone wall against a backdrop of forest, the imposing dynamism of a looming storm-cloud. Often it's just a gut feeling, mostly determined by the image itself, rather than through some conscious choice.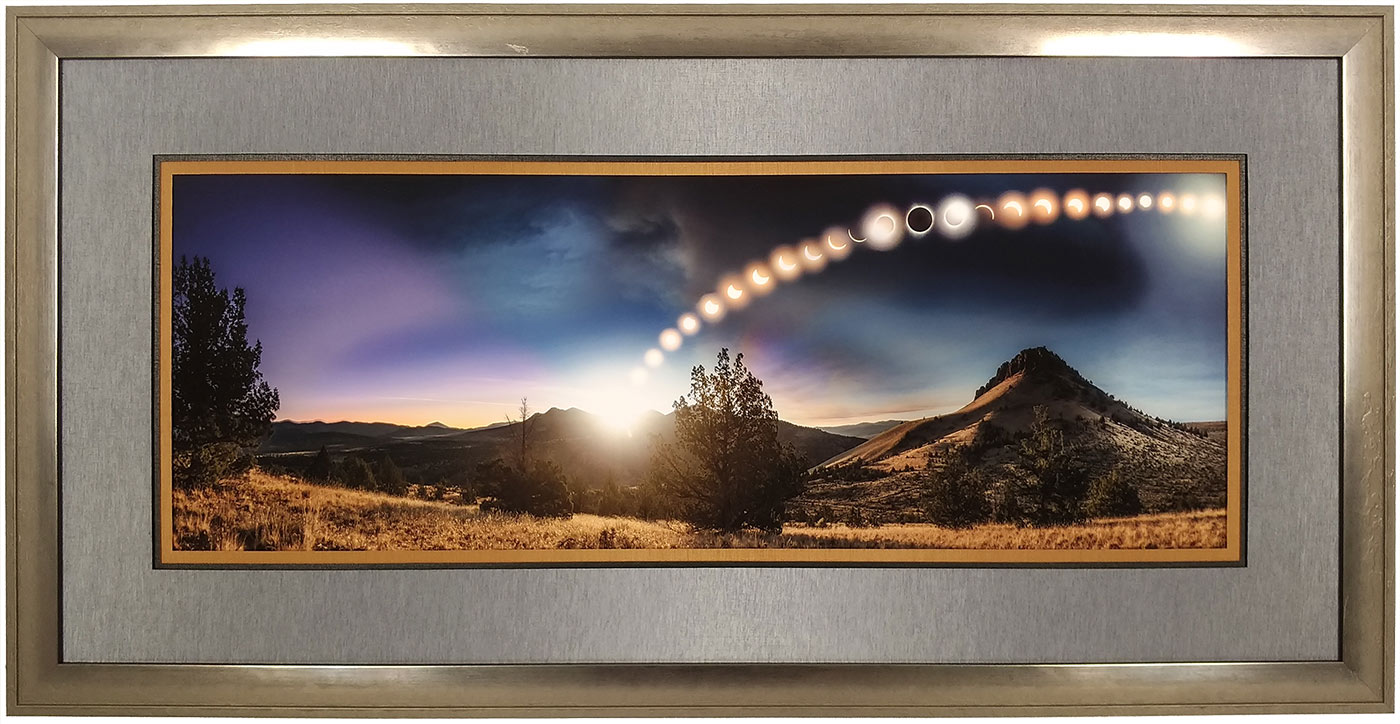 Tell us about photographing the total eclipse.
My eclipse sequence was something I'd planned and anticipated for about a year and a half, from when I'd first heard the total eclipse was passing through the Pacific Northwest. The sequence idea offered a unique challenge to capture not only the progression of the sun, but also the way the light across the land shifted over time.
I spent three days scouting for the best spot, tracked the arc of the sun's passage the morning before, and hiked up onto a hillside of John Day Fossil Beds National Monument at 3AM to be ready for sunrise. The total shoot had 600+ images from two cameras, which I sifted through and composited into the final image. 
You're quite the traveler! How do you choose the next destination?
I rarely have a concrete plan of where I want to go or how I'm going to get there. Often I'll get an itch to go somewhere and then figure out the logistics as I go, sometimes I'll have a dream target and have to work out a way to get there. I recently spent three months hiking 1200 miles across Italy and Spain because I wanted to do a long walk and eat great food while submersing myself in a foreign culture.  
Do you like to see your photos as framed prints, or on other mediums like metal or canvas?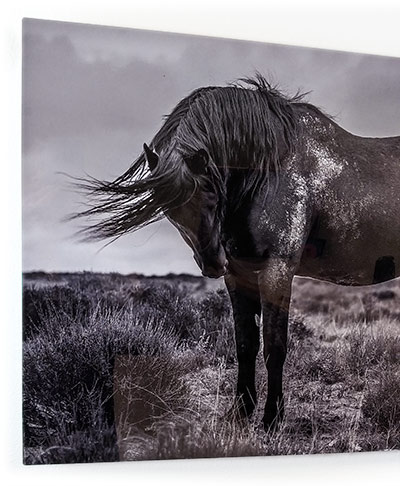 If I had my way I'd have all of my 2700+ photos (and counting) on my walls on metal ChromaPrints™. I've always felt it's the best way to present my images, from a clarity and color fidelity standpoint, and a preservation standpoint, as it's the most archival option out there for presenting an image. It's one of the biggest reasons I decided to license with Northwest Framing, because you guys do such a fantastic job with metal and showcasing my work in such a beautiful medium.  
Framed paper prints are gorgeous as well, but there's something about metal prints that I just adore.
Right: "Black Stallion" on gloss white ChromaPrint.
Follow John on Instagram, or visit your nearest shop to create your own Robinson masterpiece.