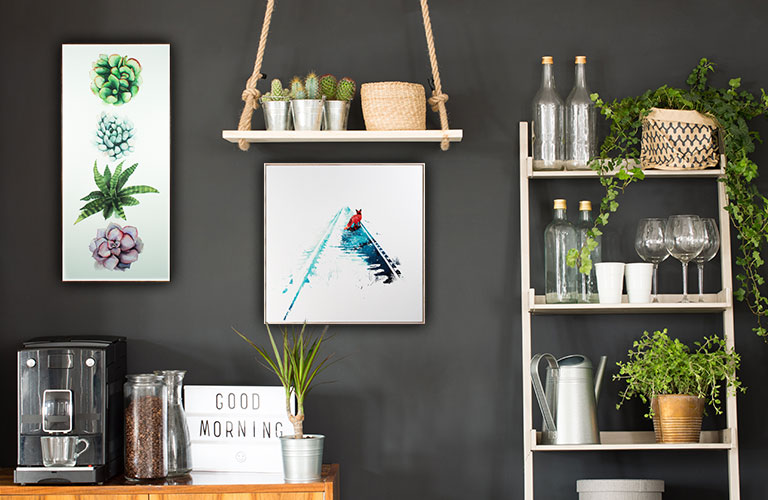 While we love custom framing, not every project requires a handcrafted, personalized solution. Our "ArtBlock" format is one alternative that is both economical and durable.
This is all about enjoying images you love. It could be a photo off your phone, a printable poster purchased on Etsy, or a print that we source for you based on your tastes.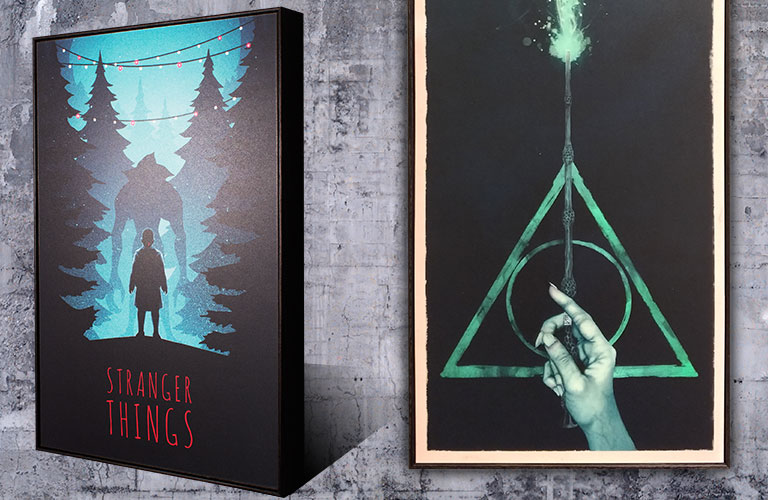 Some fun ArtBlock pieces chosen in a Halloween state of mind.
Once the image is selected, we print it, mount it to MDF, laminate it with a dirt and moisture-resistant UV coating, and finish with a float frame available in black, white or popular wood tone finishes.
The look is not only modern and minimalist, it's easy to keep clean, making it a perfect choice for kitchens, kid's rooms and high-traffic workspaces.
We carry art in this format starting at $39.95. Visit your nearest store to check out their selection, or work with a designer to create your own ArtBlock.